On Sunday, Oct. 29 Sebastopol Mayor Una Glass joined EMF Safety Network for a photo at the Sebastopol Farmers Market to celebrate the defeat of Senate Bill 649, which would have created a state mandated system of cell towers in California. Governor Brown vetoed SB 649 two weeks ago.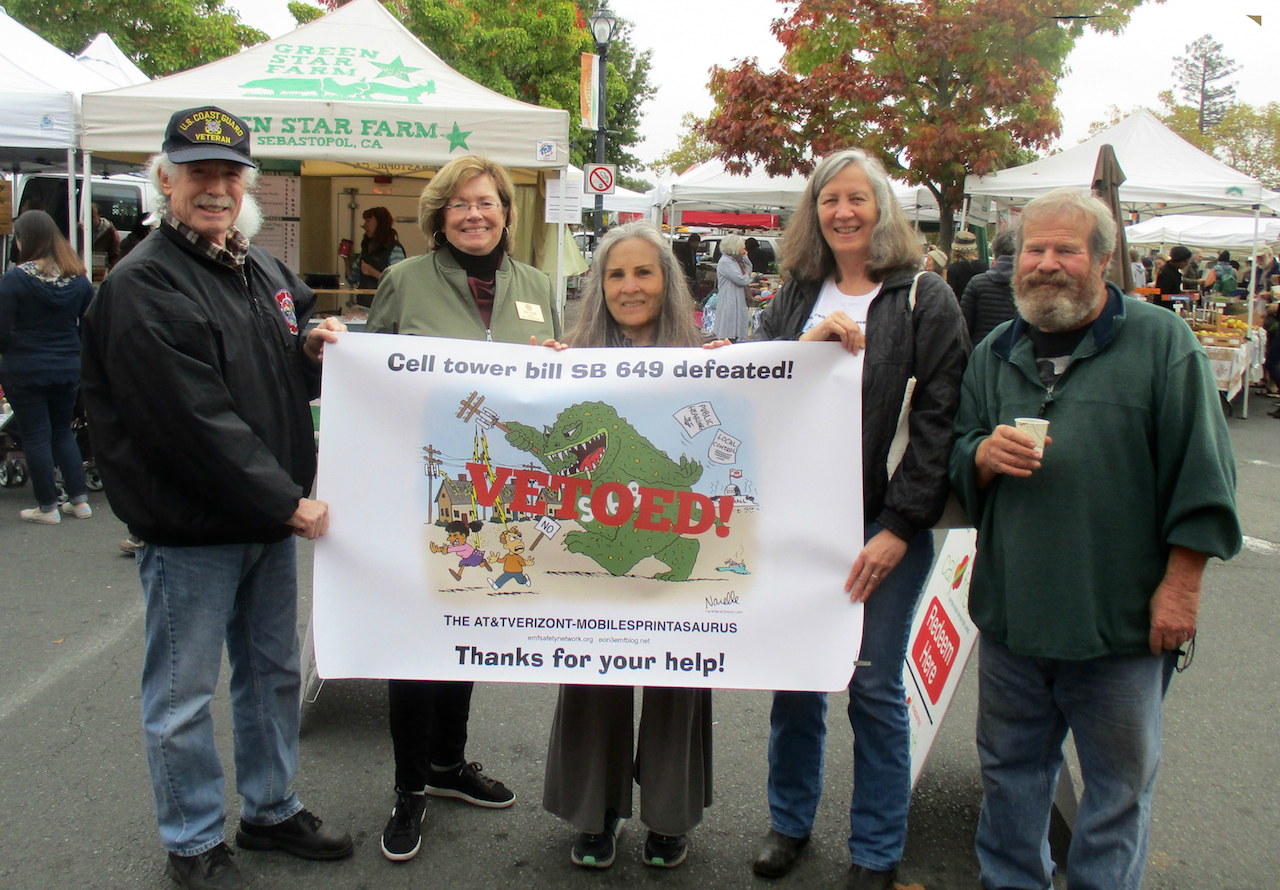 Sebastopol, Santa Rosa, and Sonoma County were among the 300 cities, 47 counties and over 100 organizations opposed to SB 649. Senator McGuire and Assemblyman Levine also opposed the bill.
The defeat of SB 649 was won by a consortium of organizations, especially the League of California Cities, RCRC representing Rural Counties, Best Best and Krieger, Environmental Working Group and the many organizations who opposed the bill.
As for our contributions, early on EMF Safety Network (EMFSN) partnered with Ecological Options Network (EON) and formally opposed SB 649 when it was first introduced in March, and re-introduced our opposition to the subsequent committees.
We were fortunate to have Environmental Working Group to guide us on how to oppose the bill. We created a letter template and brought in many groups to oppose SB 649.  We kept our list members informed via email, website, Facebook and Twitter. We gave people the science, tools, flyers and information on how to take action to oppose SB 649.