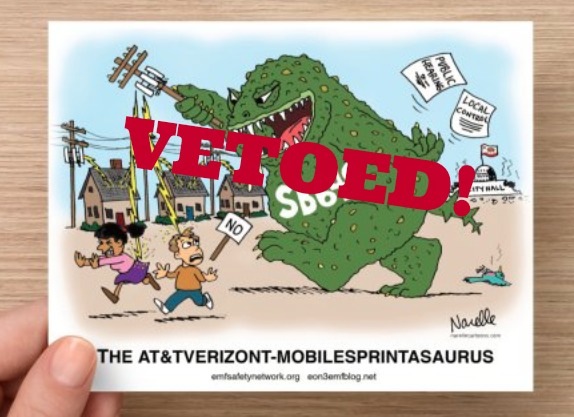 On Sunday Oct. 15, 2017 Senate Bill 649 has been vetoed by Governor Jerry Brown. SB 649 would have created a state mandated system of cell towers every couple hundred feet apart in California. 300 cities, 47 counties and over 100 community, planning, health, environment and justice organizations opposed SB 649.
EMF Safety Network and Ecological Options Network opposed SB 649 since the bill was introduced in March because cell towers emit harmful radiation. The bill would have allowed unlimited refrigerator-size cell equipment on utility poles, streetlights, sidewalks, in parks, on schools and public buildings with no safety oversight.
Sandi Maurer, Director of EMF Safety Network said, "We mailed Governor Brown a couple thousand postcards depicting SB 649 as a slobbering warty monster wielding a zapping cell tower and asked him to veto SB 649. We are thrilled and relieved Governor Brown vetoed this bill."
Mary Beth Brangan co-director of EON said, "Now we need to prepare ourselves for the next state and federal telecom push, where they will try again with bills to overtake local authority and disregard public health."
Governor Brown's veto statement: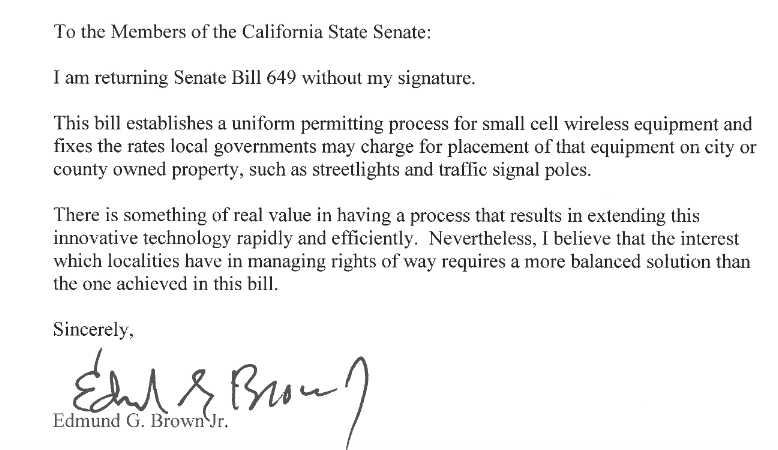 See this post for more information about SB 649: http://emfsafetynetwork.org/stop-sb-649-in-california/
Thank you to everyone who helped achieve this victory and to all the cities, counties and organizations opposed. This is a win not only for California but for the rest of the United States!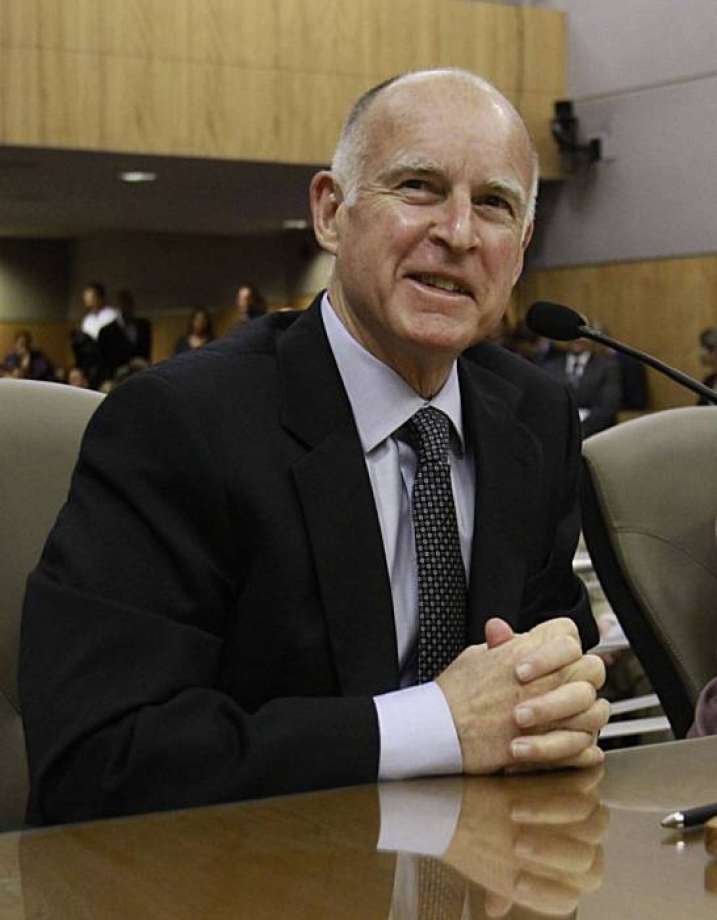 Please thank Governor Brown for vetoing SB 649!  You can contact him on his website, call or send a card in the mail: https://govapps.gov.ca.gov/gov39mail/
phone: (916) 445-2841
Governor Jerry Brown
c/o State Capitol, Suite 1173
Sacramento, CA 95814