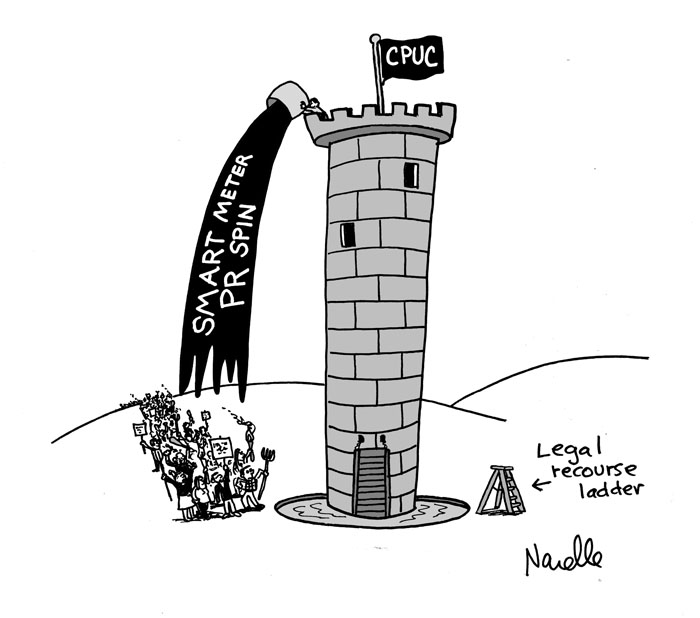 PG&E deployed over nine million utility "smart meters" on homes and businesses in California. The California Public Utilities Commission (CPUC) supported the multi-billion dollar deployment despite lawsuits and complaints about overcharges, privacy and security risks, fires and explosions, and health problems from the electromagnetic radiation (RF) smart meters emit.
The CPUC is responsible for regulating the utilities to ensure safe and reliable utility service. Instead, they partnered with PG&E and marketing companies on a smart meter propaganda campaign. CPUC President Michael Peevey intentionally delayed the legal process for years so PG&E could complete their deployment, despite knowing smart meters were overcharging and harming customers.
Thousands of emails between PG&E and the CPUC made public this year, illustrate their collusion and corruption. Together they concocted a punitive pay to opt out program, and ignored substantive complaints. The CPUC must address these issues by holding safety hearings, and restoring analog meters without coercive fees.
READ THE REPORT:  http://emfsafetynetwork.org/wp-content/uploads/2015/04/Overview-of-PGECPUC-emails-on-smart-meters.pdf