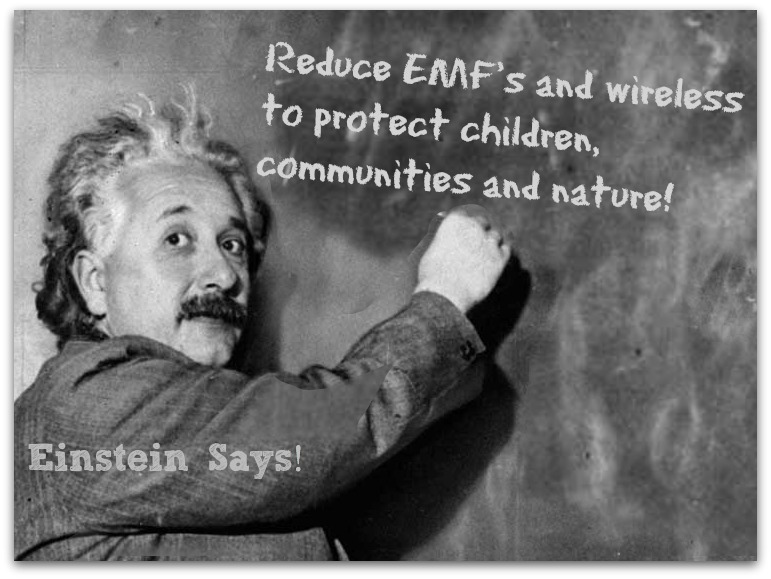 Peer-reviewed studies have linked electromagnetic fields and wireless radiation (EMFs) to many health problems including:  fatigue, headaches, sleep problems, anxiety, ringing in the ears, heart problems, learning and memory disorders, increased cancer risk, and more. Studies show radiation harms nature, and children are especially vulnerable.  Precaution is advised by healthcare and science experts. In California and other states, prudent avoidance of EMFs is recommended public policy.  See What are EMFs? brochure.
Prudent avoidance means taking steps to reduce exposure, for example using: corded (wireless off) internet; corded phones; and analog utility meters (no smart meters).  And reduce cell phone use. Keep cell phones away from your body and away from children. Best to use cell phones for emergencies only (if at all).  Learn to turn off the electricity at the breaker box; and set limits on computer and screen time, especially for children. We are working for this social change to protect children, public health, the natural environment, and our future.
For a great overview of the science see this video interveiw by Dr. Mercola with Dr. Martin Pall.

Read more intro, or scroll down to read our blog.