Our educational efforts have slowed considerably since Covid 19 pandemic started, and other tense political and environmental issues have taken center stage. Without a receptive audience, there's little to do, except maintain the website and be alert for opportunities to educate. 
For future reference or to show appreciation, here's how to donate: mail a check to EMF Safety Network PO Box 1016, Sebastopol CA 95473. Or donate online- Paypal has a credit card option. Click on the Donate button. (Online donations are not tax deductible)
If you have questions contact us at 707-827-0109
2019 Achievements, Income and Expenses
2018 Achievements, Income, and Expenses
2017 Achievements, Income and Expenses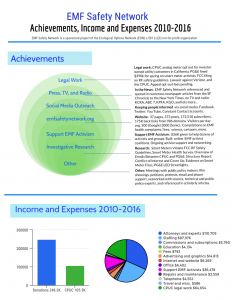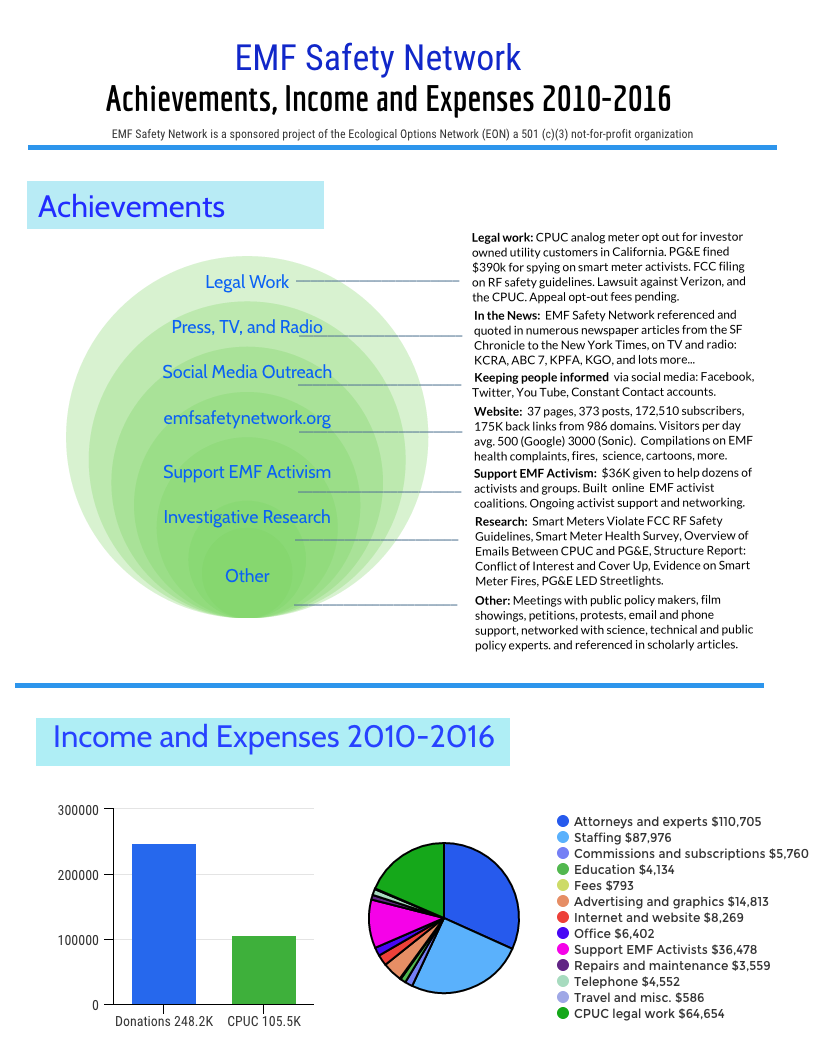 Thank you for your support!
*  *  *  *  *  *  *  *  *  *  *  *  *  *  *  *  *  *  *  *  *  *  *  *  *  *