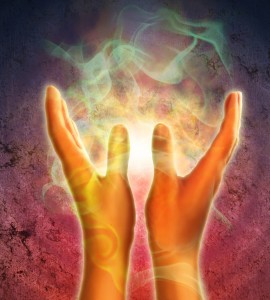 Electrical Sensitivity (ES) can also be called  EMF Aware, EMF Injured, Microwave or Radiation Sickness, Electrical Hypersensitivity (EHS), and other names.
We are electromagnetic beings, and we are affected by EMF's in our environment.  Some people are learning they must avoid EMF's in order to maintain their health and wellness. 
Symptoms can vary with each person, depending on:  the strength, type and length of EMF exposure; exposure to other environmental toxins; individual constitution; and basic health practices. Symptoms can be mild to severe including: sleep problems, tinnitus, chronic fatigue, headaches, concentration, memory, learning and immune system problems, heart palpitations. nausea, joint pain, swelling of face, neck, eye problems, rashes, and cancer. 
In order to heal, reducing exposures is imperative. Please see Safety Tips for steps you can take to reduce EMF's and start feeling better.

More Information
Mast-Victims.Org an online community where people "living under the threat of masts and antennas can record their case histories and share their thoughts online."
Interviews with Electrosensitives: Electromagneticman 

Guideline of the Austrian Medical Association for the diagnosis and treatment of EMF-related health problems and illnesses There has been a sharp rise in unspecific, often stress associated health problems that increasingly present physicians with the challenge of complex differential diagnosis. A cause that has been accorded little attention so far is increasing electrosmog exposure at home, at work and during leisure activities, occurring in addition to chronic stress in personal and working life. It correlates with an overall situation of chronic stress that can lead to burnout. How can physicians respond to this development?
Radiation Research Trust EHS TEST
Online ES support group E-SENS
Study: Electromagnetic hypersensitivity: Evidence for a novel neurological syndrome.  http://andrewamarino.com/PDFs/165-IntJNeurosci2011.pdf
Susan Parsons:"Living with Electrohypersensitivity-A Survival Guide"
Lucinda Grant: Electrical Sensitivity Handbook
Sarah Dacre electrosensitivity story
EMF Electrician Michael Neuert: "Electromagnetic Fields and Your Immune System"
Dr. Christine Aschermann:"Observations from a Psychotherapy Practice on Mobile Telecommunications and DECT Telephones"Aschermann2009
Forced to Disconnect – Electrohypersensitive fugitives e book by Gunilla Ladberg
The Radiation Poisoning of America By Amy Worthington 2007
What is an EMF Refugee? It is one of the many thousands of people around the world who are seeking places to live that are free of man-made microwave radiation and electrical pollution. Many have had to give up their career, home, school, community and family in order to find a safe place to exist in our modern world that is now filled with EMF pollution. More info: http://www.emfanalysis.com/emf-refugee.html