EMF Safety Network's mission is to educate and empower people by providing science and solutions to reduce EMFs to improve lives, achieve public policy change, and obtain environmental justice. EMF pollution includes electric and magnetic fields, wireless radiation and dirty electricity which is radiation on electric lines.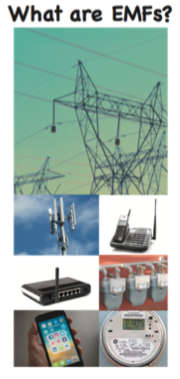 Peer-reviewed published studies link electromagnetic fields (EMF's) and wireless radiation (RF) to health problems including:  fatigue, headaches, sleep problems, anxiety, ringing in the ears, heart problems, learning and memory disorders, increased cancer risk, and more. For a comprehensive review of the science go to https://bioinitiative.org and or read science abstracts here: shortcut-to-science.  For personal accounts of harm see this EMF Health Effects 2019 Survey.
If you think you might be having health problems from EMF's please see this excellent resource written by Dr. Scott Eberle. http://emfsafetynetwork.org/safety-precautions/ehs-doctor/
Studies show radiation harms nature and children are especially vulnerable. This handout includes links to science on RF effects on nature and this study recommends precaution for children.
Medical doctors advice precaution. In California and other states, prudent avoidance of EMFs is recommended public policy. Prudent avoidance means taking steps to reduce exposure. See California Department of Public Health cell phone advisory, New Hampshire 5G Final Report. 
Steps you can take to reduce EMF's include using: corded (wireless off) internet; corded phones; and analog utility meters (remove smart meters).  And reduce cell phone use. Keep cell phones away from your body and away from children. Best to use cell phones for emergencies only. Set limits on computer and screen time, especially for children. Consider having your house tested for EMF's. More ideas here: safety tips See also What are EMFs? brochure.
For an excellent intro and overview, including the science, watch the following video with Joel Moskowitz PhD "Health Effects of Cellphone & Cell Tower Radiation: Implications for 5G" held on Nov. 3, 2021. He speaks for about 45 minutes, followed by a Q and A.
Many people have experienced harm from EMF exposure.  People have been hurt by (for example) cell and cordless phones, cell towers, wi-fi, power lines, indoor wiring, and smart meters. See this EMF Health Effects 2019 Survey.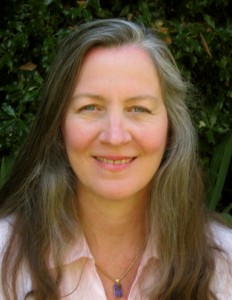 This website was launched in 2009 by Sandi Maurer. In 2006 she was struggling with chronic fatigue, recurring sore throats, body pain and other health problems, which led to a pre-cancerous condition. She was 46. Her acupuncturist said she had pulses like an old woman!  Her medical doctor told her she needed to improve her immune system but couldn't tell her how.  She  tried a lot of things: acupuncture, herbs, Tibetan herbs, chiropractic, cranial sacral, which felt good but did not make a lasting difference. Then she hired EMF electrician, Michael Neuert who measured her house and found they had high electric and magnetic fields from indoor wiring, florescent lights, dimmers and appliances. He recommended that they figure out the least electricity needed and turn the rest off at the breaker box. The sleeping area was most important place to have the electricity off.  When they did this Sandi immediately "felt" better. Within a week she experienced a huge increase in energy and within a month or two many of her health problems disappeared.  She was shocked to learn of the power of electricity to harm.  She researched about EMF's for an entire year before speaking out as an activist at a public City Council meeting.
In 2007 the City of Sebastopol approved free city wide wi-fi.  Sandi organized a small group (Why Wi-fi campaign) to protest and educate the city council and they eventually rescinded the contract to install the wi-fi.
In 2009, in response to the forced installation of utility smart meters, the group became the EMF Safety Network (EMFSN) and this blog was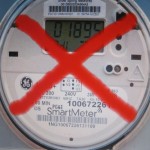 launched.  We started the campaign against Smart Meters in Northern California, which has become a global effort to stop smart meters and restore analog meters.  On this website you will find compilations of customer complaints on health, fires, and other smart meter problems and suggestions on what you can do to help stop the forced installations.
Our legal efforts at the California Public Utilities Commission helped win the right to retain analog meters for millions of Californians. We also helped support many other groups in other states. This effort helped grow awareness about EMF harm.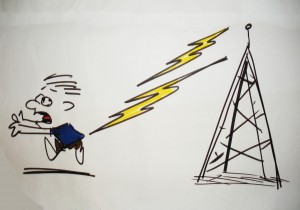 Go to Safety Tips to learn how to reduce EMF's and protect yourself, and your family. We recommend the use of corded phones and wired computers.  If you struggle with chronic health problems, learning to reduce EMF's may restore your health and vitality.  People around the world are finding out they are electrically sensitive.
Governments, health agencies, scientists and advocacy groups worldwide advise precaution. Read the BioInitiative Report, see science abstracts, and learn from our Doctors Corner.  The EMF and RF World Concerns Summary is a compilation of links to illustrate the weight of world recognition of the growing problem of electrical pollution.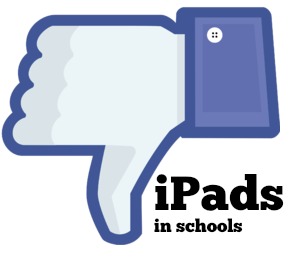 Need help educating a school board, local or state government about wireless radiation impacts from cell towers or wi-fi? See Advocacy Support.
There are thousands of links on this website and inevitably some will be broken.  For any missing online document try using the way back machine. http://archive.org/web/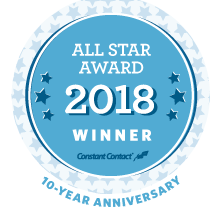 EMF Safety Network received Constant Contact All Star Awards for 2012,  2013, 2014, 2016, 2017 and 2018! These awards are given for high open and click through rates, and demonstration of exemplary engagement with our audience. Only 10% of Constant Contact customers receive it.
Our very basic COMMENTS POLICY:  no spam, and keep it family friendly!
"I have no doubt in my mind that at the present time, the greatest polluting element in the earth's environment is the proliferation of electromagnetic fields. I consider that to be far greater on a global scale than warming, and the increase in chemical elements in the environment.'' – Dr. Robert O. Becker Author of Cross Currents and The Body Electric
We've arranged a society on science and technology in which nobody understands anything about science and technology, and this combustible mixture of ignorance and power sooner or later is going to blow up in our faces. I mean, who is running the science and technology in a democracy if the people don't know anything about it.- Carl Sagan
Disclaimer: The content of the EMF Safety Network website is for general information purposes only.  Responsibility for the interpretation of this information and its use lies with the reader, who is able to verify facts and figures (the accuracy or interpretation of which may change suddenly) by reference to the Internet or to specialist studies.  EMF Safety Network is not liable for damages resulting from the use of information obtained here or in reference to the website links mentioned here. 
Updated 12/21/2022