From Europe to USA!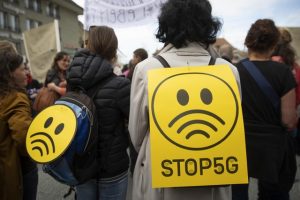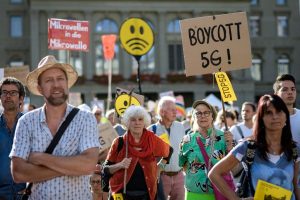 Thank you to graphic artist Valérie Jacquemet from Switzerland who designed this symbol of resistance to 5G.  Her goal is to imagine fun solutions to raise awareness of  the problem of 5G.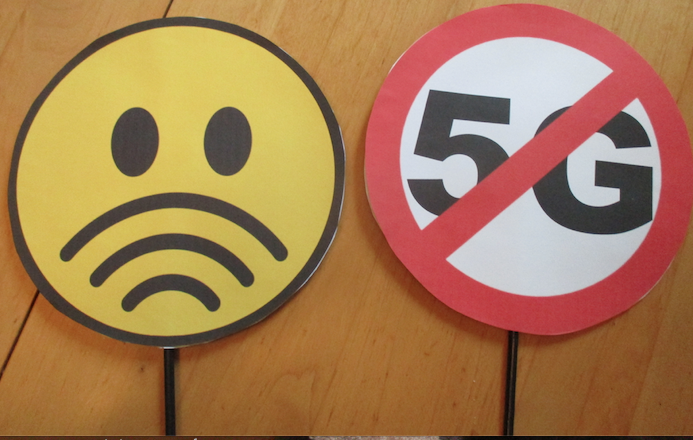 How to make a double sided 8 inch round sign.  Print out both images below full size on card stock letter size paper. You can also use regular paper but you will need to reinforce it with card stock in between the images.  Cut the circles out. Find a small stick and tape it halfway to the backside of the image, then using a glue stick paste the images together.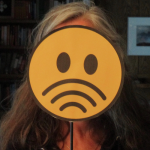 This sign could also be used as a mask.  Imagine many people holding this over their face at a council meeting!