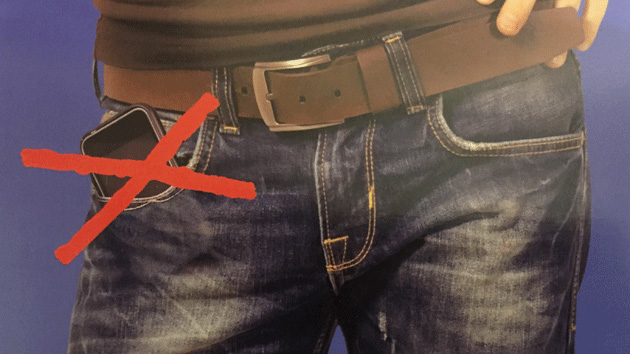 The city of Berkeley California was recently sued by the wireless industry CTIA (Cellular Telecommunications Industry Association) over their Cell Phone Right to Know ordinance.  The ordinance requires retailers to warn customers about cell phone risks.  Berkeley's advisory at point of sale states: "To assure safety, the Federal Government requires that cell phones meet radio frequency (RF) exposure guidelines. If you carry or use your phone in a pants or shirt pocket or tucked into a bra when the phone is ON and connected to a wireless network, you may exceed the federal guidelines for exposure to RF radiation. Refer to the instructions in your phone or user manual for information about how to use your phone safely."
CTIA argued the ordinance would be misleading, give off an impression of harm, and would violate retailers' First Amendment rights by forcing them to distribute information they might disagree with.
In September U.S. District Court Judge Chen ruled that Berkeley's law is not a violation of the industry's first amendment rights, but did tell Berkeley to remove one controversial line about the risk to children, which they did.
Last week's hearing was to remove the ban, now that the line has been removed, and allow implementation.  Ted Olson, attorney for the CTIA, sent Judge Chen 25 pages of further argument after his original decision. The Judge agreed to allow further argument last week.  Larry Lessig, Harvard Constitutional Law Professor and Robert Post, Dean of Yale Law School are defending Berkeley pro bono.
Yesterday, less than one week after the court hearing,  Judge Chen removed the ban on the Berkeley law despite CTIA's numerous arguments. Chen also denied the wireless group's motion to stay his order dissolving the injunction pending appeal.