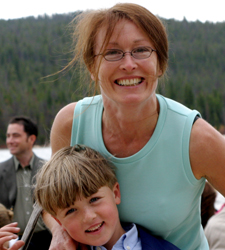 By: Rachel Gaunt: For years I have been talking to people about the risks of wireless radiation. People who already "get it" are an easy audience. They nod and agree vehemently. But conversing with people who are new to this subject has not been so easy.
Too often I see their eyes glaze over, watch them shift uncomfortably, or frown and get defensive. The more I ramp up my passion about the subject the more they retreat.
As someone who has worked extensively in the field of communication and consumer motivation, I'm no stranger to activist campaigns, but this was a new level of puzzle. Why didn't these folks – my family and my dear friends -want to hear the truth about some critical information pertinent to their health?
I used to fantasize that if I just got the exact right message or the right order of facts, they would magically come around and see the light.
But if there was one exact right message I hadn't yet found it.
It wasn't until I conducted some creative concept focus groups that I glimpsed the answer. This small-scale qualitative research helped me see what NOT to do. It also shed light on a way to get through the defense and reach people successfully.
Today I feel like there is a way to get through to people. It is not magic, it is a particular four step formula that I want to share.
Step One: Making the Invisible Visible
First off, the opening gambit has to change their worldview. It has to affect them viscerally. It is not enough to appeal to their rational brain alone, it has to touch their whole being, head, heart and instinct…. something they feel deep in their gut. It is only a visceral response that changes their worldview and opens the door.