SB 649 will put cell towers on every block in every neighborhood and countryside in California.
SB 649 will deregulate the telecom industry.  SB 649 will eliminate public input and local zoning authority with an over the counter permit process to install or modify cell towers.
Cell antennas will hang in clusters on utility or light poles. Equipment cabinets the size of refrigerators, with cooling fans and back-up generators, will sit on sidewalks.
SB 649 will increase harmful radiation pollution.  Independent scientists are calling for immediate action to reduce radiation:
"Effects include increased cancer risk, cellular stress, increase in harmful free radicals, genetic damages, structural and functional changes of the reproductive system, learning and memory deficits, neurological disorders, and negative impacts on general well-being in humans."

Peer reviewed published studies found radiation causes a wide range of health impacts including sleep problems, headaches, tinnitus, DNA damage and cancer. Children are more vulnerable.
"The harmful effects of electromagnetic fields, regardless of their frequencies, are now scientifically settled. Pregnant women (the fetus) and children and adolescents are particularly vulnerable."- Dominique Belpomme, MD, MPH, Paris V Descartes University, European Cancer & Environment Research institute.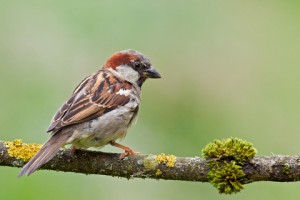 Peer reviewed published studies show radiation harms nature, trees, bees, and insects.  Read our opposition letter here to learn more about the science:  SB 649 UPDATE
SB 649 abandons the public to trust the telecom industry to certify radiation safety.
Over 120 cities oppose it.  The Local Government committee will vote this Wednesday, June 28.
Read more from the League of California Cities: https://www.cacities.org/Policy-Advocacy/Action-Center/SB-649-(Hueso)-Wireless-and-Small-Cell-Telecommuni
Contact your State Assembly member and Senator to vote NO on this dangerous bill.  Find yours here: http://findyourrep.legislature.ca.gov/