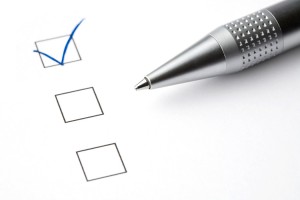 The EMF Safety Network launched a survey in July to investigate the health and safety complaints of wireless utility meters and to determine if further study is warranted.  The survey results have been evaluated by Ed Halteman, phd statistics, of Survey Design and Analysis of Boulder Colorado.  The survey was circulated online through this website, email lists and other social media outlets.
443 people took the survey and 78% were from California, 68% were PG&E customers. 49% said they or a member of their household were EMF sensitive.
41% of respondents had one or more wireless meters installed on their home. 35% had increase billing charges, 26% experienced some type of interference and 8% experienced burnt out appliances or damaged electronics.
Top health issues since the wireless meters were installed on or near the home (318  people) included sleep problems (49%), stress (43%), headaches (40%), ringing in the ears (38%) and heart problems (26%).
Of 111 people who complained to their utility provider 96% were unsatisfied or very unsatisfied with ho they handled their complaint and the same is true for complaints to the utilities commission, 96% dissatisfaction.
94% of respondents want to retain or restore the analog meters and 92% do not believe they should pay more to do so.
Statistical testing shows the top health symptoms are positively associated with EMF Sensitivity and wireless meters on the home.
See Final Narrative Here:Wireless Utility Meter Safety Impacts Survey Results-Final