This week the "Public Version" of the PG&E "Ralph" investigation was released. Some of the names of PG&E employees are redacted, but the majority of the investigation report is there. CPSD Staff Report – Redacted and Attachments to CPSD Staff Report – Redacted  The PG&E Corporate Security memo states,
"My investigation concluded that Devereaux had been dishonest and less than truthful during the entire investigative process."
Devereaux, aka Ralph, was the head of the PG&E Smart Meter program and he was responsible for understanding and communicating technical RF specifications to PG&E lawyers.
When the Consumer Protection & Safety Division (CPSD) launched their initial investigation PG&E responded with 102 pdf's of information. PG&E then redacted the pdf's and gave them to the San Jose Mercury News and to the SF Chronicle. We obtained copies of the redacted pdfs which were the basis of the CPSD report. What's not included in the CPSD report is whether or not the CPUC was involved, and to what extent they were involved. One email address, which was exposed in an open header was CPUC representative Mazia Zafar.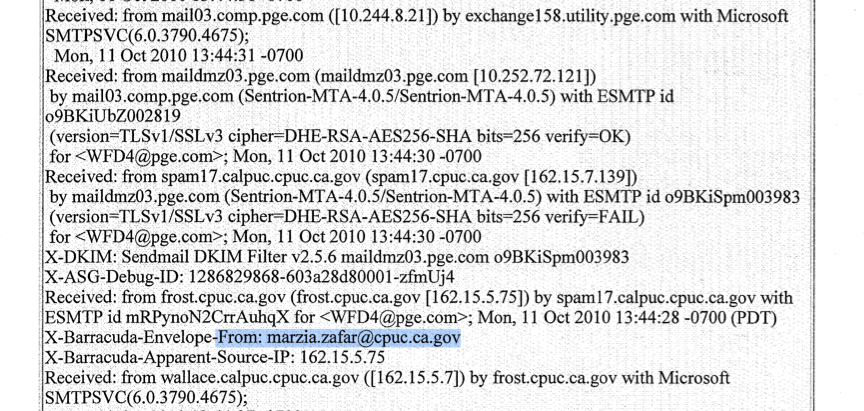 The CPSD has scheduled a settlement conference for August 30. Will post more on this investigation as it unfolds. Meanwhile can anyone guess the names that are redacted in the "public version" of the CPSD staff report?
For more information on the PG&E investigation see: PG&E's spying may cost them