Recently the City of San Bruno released emails showing the illegal relationship between The California Public Utilities Commission (CPUC) and Pacific Gas and Electric (PG&E).
The City of San Bruno demanded the immediate removal of CPUC President Michael Peevey and substantial penalties against PG&E after it was exposed that top CPUC and PG&E staff engaged in repeated and illegal private conversations in the ongoing CPUC penalty proceeding related to the deadly 2010 PG&E gas pipeline explosion in San Bruno.
"Today's disclosure demonstrates an ongoing, illicit and illegal relationship between the CPUC and PG&E," said Mayor Jim Ruane, who released more than 7,000 pages of documents received after San Bruno filed a Public Records Act lawsuit against the CPUC.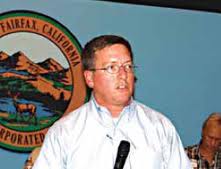 Based on our experience with PG&E smart meters and our work at the CPUC, we know this unethical, illicit relationship first hand.  The case against "Ralph Florea" aka Bill Devereaux, the head of PG&E's smart meter department (who spied on us; circulated private emails to corporate PG&E, the CPUC and others; and sent a spy to photograph our protest) revealed the CPUC and PG&E were discussing our work via emails and held private meetings while our smart meter proceeding was still open.
Emails exchanged between PG&E's EMF program manager and the CPUC illustrate collusion.  PG&E did not file mandatory exparte legal paperwork. The attached document is redacted by PG&E but you can see the emails are between PG&E and the CPUC.  They are discussing the EMF Safety Network, a conference call, and a letter from the FCC.  See attached: 096SmartMeterInquiry
PG&E created a Technology Advisory Panel (TAP) on smart meters that included members of the CPUC Energy Division, CPUC Division of Ratepayer Advocates (DRA), The Utility Reform Network (TURN), and others, and held meetings at PG&E, but the public was not invited to attend. See one meeting example here: 093SmartMeterInquiry
PG&E trained the CPUC Consumers Affairs Branch (CAB) how to respond to smart meter complaints.  When people called to complain to PG&E about smart meters, then called the CPUC they got the same answer which left customers feeling frustrated and intimidated. See page 281-282
PG&E "Increased frequency of meetings with CAB staff. In addition to regular monthly meetings, met more on as needed basis as Smart Meter concerns began to increase, so CAB staff could provide more accurate and timely responses to customers (2010)". "PG&E upgraded their phone system to give CAB priority call queue, and provided CAB a Smart Meter Overview to educate and support CAB."
The EMF Safety Network received many complaints about the CPUC's response to complaints.  We sent a freedom of information request and asked them "Who tells the Consumer Affairs Branch, and the public advisors office what to tell people who call with complaints about Smart Meters?  Who, or what authority instructs these two divisions on how to respond to ratepayers?"
The CPUC attorney responded with: "Phil Enis, a Program Manager with the Commission's Consumer Service and Information Division, advises the Consumer Affairs Branch regarding responses to customers with complaints about Smart Meters.  Karen Miller, the Public Advisor, also of the Commission's Consumer Service and Information Division, advises the Public Advisor's Office staff regarding responses to customers with complaints about Smart Meters."
No mention of PG&E's intimate involvement instructing CAB how to respond to Smart Meter complaints.
Thousands of smart meter complaints and the CPUC has never investigated the health risks of pulsed radiation smart meters. Not once has the issue of smart meter safety been addressed in evidentiary hearings.
The CPUC rubber stamped PG&E's safety claims, based on a declaration from one PG&E employee.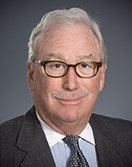 At the core of the debacle is President Michael Peevey who has been the Commissioner for all the major smart meter proceedings. Remember the reassurances the CPUC gave about how the opt-out proceeding would be completed over a year ago?  Nothing has happened in the proceeding since January of 2013.  The CPUC has filed five delays since last December.
The CPUC is promoting smart meters, they are not regulating the utilities to ensure safe and reliable utility service.
This casual culture is also evidenced by CFEE meetings where CPUC Commissioners and utility representatives meet.  At this meeting Commissioners Nancy Ryan, President Peevey and PG&E's Bottorff are present. It's business as usual that former Commissioner Loretta Lynch says is illegal and should not be happening.
We support the demands by the City of San Bruno to establish a culture that prioritizes "safety first" at the CPUC.
We support the immediate removal of Michael Peevey.
We support immediate legislation requiring the removal of any and all CPUC employees who have previously been employed by utilities.
We condemn the CPUC for repeated delays in the current smart meter proceedings where fees for opting out are being challenged on the basis of safety and medical needs.
We demand the CPUC hold evidentiary hearings on smart meter safety.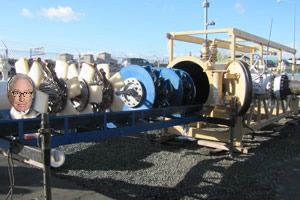 A cultural change focused on safety first should be the CPUC's highest priority.  Join San Bruno residents and others and demand the removal of CPUC President Peevey. (Petition now closed)
Tell Governor Brown to remove Michael Peevey too: