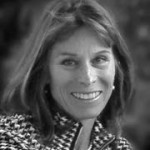 The conclusions of the Li et al paper support an association between a mother's magnetic field (MF) exposure during pregnancy and asthma in children born to those mothers. Here are some of the conclusions of the study.
"Our findings provide new epidemiological evidence that high maternal MF levels in pregnancy may increase the risk of asthma in offspring." Children born to mothers who had a median daily MF exposure during pregnancy between 0.3 milligauss (mG) and 2 mG had a 74% increased risk of asthma.  Children born to mothers who had a median daily EMF exposure during pregnancy over a 2 mG EMF had a 3.5-fold increased risk (a 350% increased risk) of asthma.
This study shows a statistically significant increased risk for asthma.  Every 1 mG increase of maternal EMF level was associated with a 15% increased risk of asthma in the child. 1.15; 95% confidence interval [CI], 1.04- 1.27).  A dose-response is shown for increasing maternal MF during pregnancy and asthma in the off-spring.
Comments
This study is one more that underscores the importance of limiting exposures to elevated magnetic field (EMF) during pregnancy.   There are so many studies that now document EMF exposures (using the all-inclusive EMF to cover both ELF-EMF and RF) to be potentially neurotoxic and genotoxic, we should actively be limiting indiscriminate and persistent exposure of families and their children to avoidable EMF.
Li et al previously published a study linking miscarriage to intermittent ELF-EMF exposures of 16 mG.  A few years ago, Divan et al reported that maternal use of a cell phone during pregnancy was associated with increased risk of behavioral and learning problems in children of these mothers by the time the child was in primary school. Whether it is the ELF-EMF component, or the RF component of cell phone exposures isn't known (it may be one or both). Whether it is a function of the exposure level on the fetus in-utero, or something about the mothers' immune status as affected by the cell phone emissions is not known either. Johansson has published extensively on EMF/RF effects on the immune system.
Sage and Johansson published a paper in Bioelectromagnetics showing that cell phones and PDAs can produce excessively high ELF-EMF exposures when worn in the ON mode (on a belt, in a pocket, close to the body). These exposures were on the order of tens to hundreds of milligauss.  Since the study did not discriminate between magnetic field exposure (EMF) and the possible presence of 'dirty electricity', (which Sam Milham and Magda Havas have reported to be associated with asthma in children), dirty electricity' may be an important but unmeasured factor here. Future studies really need to address the 'dirty electricity' component of EMF.
Both ELF-EMF and RF are now classified as possible human carcinogens by the WHO IARC.
People need better information on EMF and health risks, so they can make educated choices about limiting exposures, if they wish to.  People also need better informed decision-makers when it comes to new technologies that emit ELF and RF on a persistent and repetitive basis, so entire communities are not exposed to involuntary EMF exposures in daily life. There is more than sufficient evidence now to actively review where such exposures come from, what the alternatives are, and commonsense ways to improve the living environment (homes, schools, offices, healthcare facilities, etc) by making more informed choices.
Cindy Sage
[Cindy Sage, MA is the Science and Public Policy Advisor for the EMF Safety Network, Co-Editor Bioinitiative Report