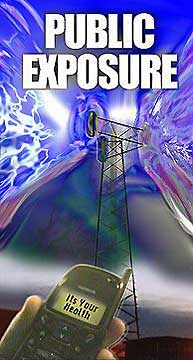 On Monday, March 26 we have a fundraiser event planned in Sebastopol CA.  We are raising funds for a lawsuit against Verizon who is trying to add 3G and 4G antennas to an already contentious cell tower in the heart of downtown Sebastopol.  We filed an appeal of the Sebastopol planning commission decision to allow the expansion, and the city council split 2-2 on the appeal which allowed Verizon to move ahead.  The only way to stop them was to file a lawsuit.
Theresa Melia, a Sebastopol Waldorf kindergarten teacher, is spearheading the campaign to raise the funds and she gave $1,000 towards the lawsuit.  She says, " It is unconstitutional to be subjected against our will to constant radio frequency radiation.  This technology is a convenience that undermines everyone's health."
Verizon and other wireless carriers are bullies, who use the inadequate FCC radio frequency (RF) guidelines as proof of safety and intimidate local planners with the unconstitutional section 704 of the Telecommunications Act which prohibits cell tower placement decisions based on health impacts.
We need your help!  You can help us immediately by donating online, and please join us on Monday March 26, at 7 pm at the Sebastopol Vets Hall, in the Fireside Room, 282 High Street.  Documentary film "Public Exposure", followed by Q and A with Sandi Maurer and Michael Neuert, plus a plant and art sale.  There is no cost to attend, but donations are encouraged to fund the lawsuit.