Last minute reminder:  FCC Comments due on Tuesday!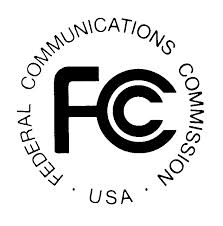 The Federal Communications Commission (FCC) is seeking comments on whether its radiofrequency radiation (RF, wireless) exposure guidelines should be "more restrictive, less restrictive or remain the same".
These comments are due Tuesday September 3.
The FCC request for public comments is in part a response to the US Government Accountability Office (GAO) who called for a current review.
The FCC has not updated its RF exposure guidelines since 1996. Meanwhile there has been an explosion of wireless devices in homes across America, and forced deployment (cell towers, smart meters) of RF radiation on the general population.
The FCC exposure guidelines are based on thermal harm from 5 and 30 minute RF exposure. The wireless industry routinely uses the FCC exposure guidelines as proof of safety.
A stated goal of the FCC in requesting public comments includes "…the Commission's intent is to appropriately protect the public without imposing an undue burden on the industry…"
What do you think?  Is the public appropriately protected by the FCC exposure guidelines?

The last day to post Comments is Tuesday September 3, 2013. Comments for this proceeding are closed.  Read formal Comments in docket 13-84 filed by EMF Safety Network