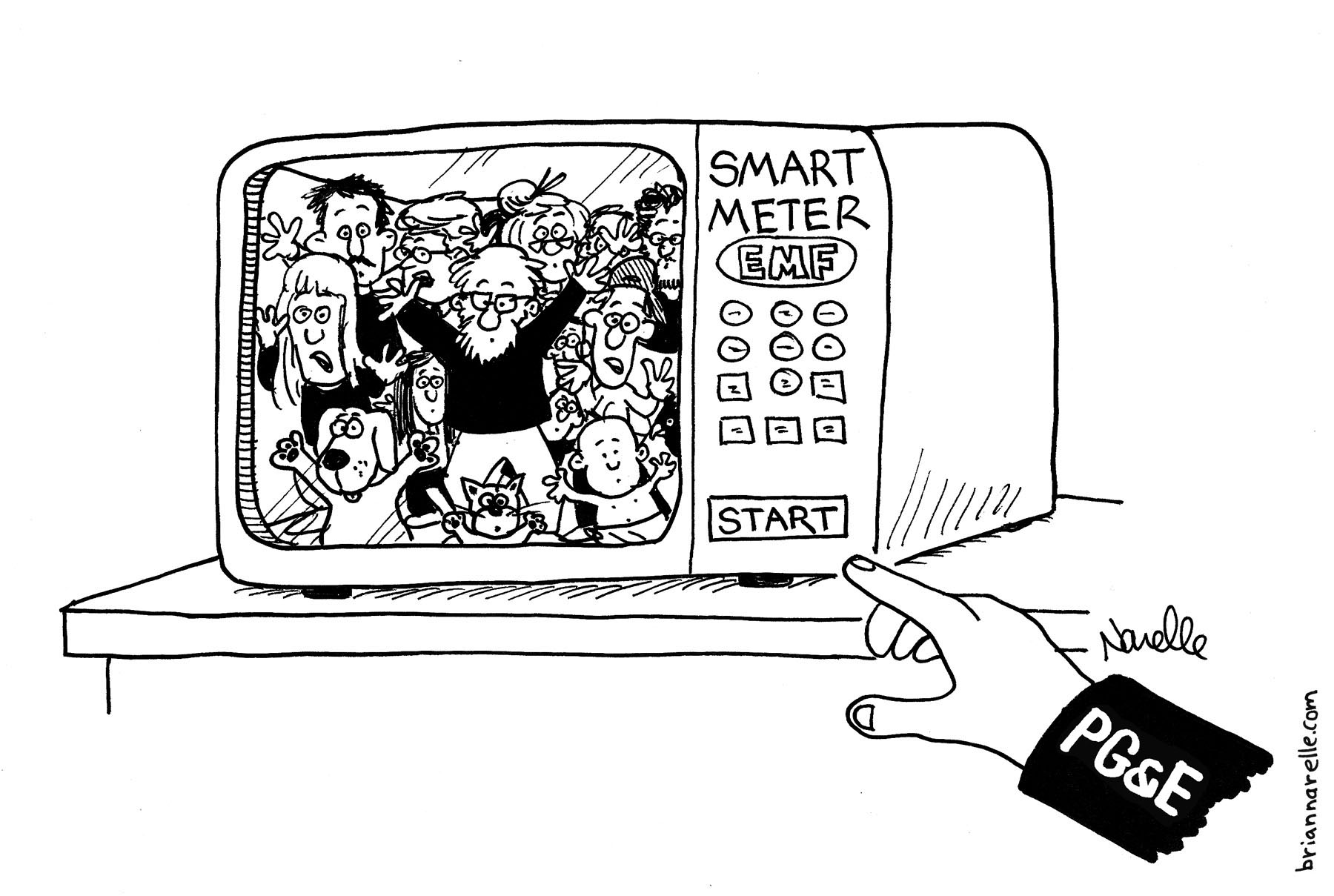 Today the President of the California the Public Utilities Commission (CPUC), Michael Peevey issued a Proposed Decision on what to do with the thousands of complaints against the (dumb, too smart, not smart, spy, murder, dirty, hazardous, merd, smeter)  microwave computer utility meters that companies are stealthily installing with support from government and environmentalists.
The CPUC, whose mission is to provide safe and reliable utility service at reasonable rates, and regulate the utilities has once again rubber stamped PG&E's demands. Peevey's proposed decision says we must pay $90 upfront and $15 a month for a "radio off" meter. Analog meters are not included.  The fees are an obvious punishment, and likely illegal.
What can we do about this outrage in California?  Here's an idea: We can REFUSE to pay. Deduct it from the utility bill in protest.
Here's what others think about the concept of opt-out:
"We should not have to pay for NO CHANGE in electric service. We don't pay for not getting cable. We don't pay for not getting satellite. We don't pay for gas if we don't use gas appliances. What the heck is going on when we have to pay MORE for something we don't want, don't need, won't use and can't get out of. When the vacuum salesman comes to the door, and I don't want to buy a vacuum, I don't buy it and he doesn't get into my wallet." Anonymous survey comment

Just removing the meter from our home I don't think will restore the peace and freedom from harm. As you know with all the homes having the meters on them, the amount of radiation is substantial. I don't think I am overstating this. I am beginning to think they are trying to do a slow kill, so we don't wake up to it. It is interesting that some of us have a super sensitivity to the radiation while others no less being slowly harmed by it are clueless because they don't sense anything. CMC, Riverside County CA

"These folks are way better organized than the power industry, they are creating converts every day and they're not going to stop with a puny opt-out option." Phil Carson, Editor-in-chief, Intelligent Utility Daily