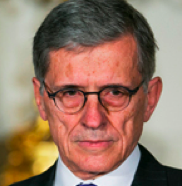 Today the FCC Commissioners unanimously approved a nationwide 5G network.  5G is 24GHz frequencies and higher, also known as millimeter waves. They expressed concern about security risks, and the need to ensure localities, that's your town and mine, accept the smaller cell sites which will require a higher density deployment.
How will these higher frequencies affect the environment? This is an experiment we don't want.
This year, the US government, led by the National Toxicology Program linked cancer to cell phone radiation. This study is a game changer for the need to eliminate wireless frequencies (wi-fi, smart meters, cell towers, etc) in our homes and cities.
5G will take a few years to deploy, so we still have time to make a case for stopping deployment.  Stay tuned…