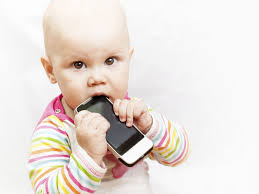 University of Cincinnati College of Medicine researchers presented a new study that shows that flame retardants used in everyday products including electronic devices is associated with hyperactivity and lower intelligence in early childhood.
At issue are substances called polybrominated diphenyl ethers, or PBDEs.  They've been widely used as flame retardants.
Aimin Chen, MD, PhD, an assistant professor of environmental health, was the lead author of a study presented recently at the Pediatric Academic Societies (PAS) annual meeting in Washington, D.C.
"PBDEs are everywhere," Chen says of the chemicals used in such products as baby strollers, carpeting and electronics. "In the United States, almost everyone has detectable levels of PBDEs in their serum."
While some manufacturers have voluntarily phased out PBDEs in the past decade and additional phase-outs are scheduled this year and beyond, Chen says, the problem won't simply go away.
"These chemicals stay in the environment for long periods of time" he adds. "They get into the food chain, and babies get exposure from their mothers during pregnancy. Breast milk also contains PBDEs.
"In animal studies, PBDEs can disrupt thyroid hormone and cause hyperactivity and learning problems," says Chen. "Our study adds to several other human studies to highlight the need to reduce exposure to PBDEs in pregnant women."
Chen and his colleagues at UC collected blood samples from 309 pregnant women enrolled in a study at Cincinnati Children's Hospital Medical Center to measure PBDE levels. They also performed intelligence and behavior tests on the women's children annually until they were 5 years old.