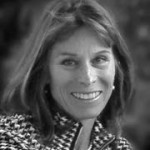 Perspective by Cindy Sage:  The misguided program of mandatory 'smart wireless meters' has done more to undercut the gains in public support for energy conservation in this country than any other single factor. The national shift to embrace energy conservation in the face of climate change has been derailed by mandatory 'wireless smart meter' programs. And judging by the public outrage against the National Security Agency (NSA) spying program revealed by Edward Snowden last summer, Americans have come to understand that government mandates for smart meters is likely one more 'deep drilling project' on their personal habits, preferences, life styles and medical conditions.
The smart meter program is widely seen as a spying, snooping, expensive, potentially hazardous, involuntary and entirely unnecessary burden for which energy conservation is a mirage. It is unlikely that Americans will stand for public utilities spying on their homes using energy use and conservation as the ruse, and make money on these data by selling their personal information to third party information brokers for profit.
How could one bad idea so completely galvanize such enormous and widespread public resistance? And lead to Federal Communications Commission (FCC) review of radiofrequency radiation (RFR) wireless safety standards and general distrust for government ideas about energy conservation? And undercut public support for some national environmental groups? It is really quite stunning how a single failed corporate/governmental strategy could backfire so rapidly and so completely.
Some national environmental groups bought into the technology, mistakenly gave it a 'green' endorsement, and actively partnered with 'smart' technology corporations like the Environmental Defense Fund (EDF). Some have publicly promoted the 'smart meter' as a good way to achieve energy conservation. Other environmental groups have been silent. They have turned a blind eye and refuse to take a position.
Environmental group leadership and independence of scientific assessment has taken a huge blow and will take decades to recover. Donors will think twice about where they send their donations to protect the environment. They believed in false promises but didn't look deep enough. The national priority to convince families to conserve energy for the good of the planet has taken a direct blow. Who can believe in them now?
It shows how little anyone really knew what these meters entailed in 'unintended consequences'. And how immediate the adverse effects would become visible.