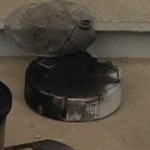 In Houston Texas, "Local 2 investigates Smart Meter fires" reports they looked into homeowners complaints of Smart Meter fires and found some people are left with no electricity and major damage to their homes, including burnt out appliances after a Smart Meter has been installed by the utility.
"Charles Phillips saw smoke coming from the transformer in his backyard one morning last November. When he went out to inspect the damage, he said he saw a CenterPoint Energy contractor at his meter box with a fire extinguisher. He told me it had caught on fire, Phillips said."
"Inside Phillip's home, two TVs were fried, his air conditioner and garage door opener stopped working, and all of the wires and cables hooked up to his electronics were melted from the jolt his electronics took when a fire sparked after the installer removed his old meter. Phillips was left with a total of about $2,500 in damages."
According to the article, Centerpoint, the utility for Houston Texas, has admitted the connection, stating there has been less than 100 problems. "CenterPoint's LeBlanc said the problem is mostly in older homes where wiring is not up to code or something has caused a strain on the wires running into the meter box."
In other areas, news reports indicate some utilities are beginning to recognize the problem.  According to this article, A CEO of Oncor, another Texas utility,  says, "the company has a new procedure for installation of smart meters after two house fires in Arlington last week.  Robert Shapard says old wiring in two homes could not support the new smart meters."
In the State of Maine a news report states a utility supervisor admits finding Smart Meter fire hazards, "…the technicians are actually discovering more possible fire hazards than the company anticipated, and informing customers of dangers they otherwise would not have known existed. He said, so far, they have discovered 70 to 80 electrical issues in the Portland area."
Powercor, a utility company in Australia, recognizes the safety risk from Smart Meters, stating, "A defect notice is issued when a wiring safety issue is identified."  In Victoria, Australia, installers identified possibly life-threatening electrical hazards in 3500 Victorian homes.
In  July 2010 Cindy Sage, Sage Associates and James J. Biergiel, EMF Electrical Consultant wrote an article describing the risks of "Wireless Smart Meters and Potential for Electrical Fires."
The EMF Safety Network has been collecting stories and news reports onthis issue.  Two unreported stories involved house fires and suspicions of possible links to the newly installed Smart Meters.  One fire started in a surge protector, which destroyed the older home.  The other was reported to start in a swamp cooler and the owner died in the fire.  Both had recently installed Smart Meters.  In the second fire, a loud humming was heard in the home,  an explosion sound and a computer fried, and later the fire erupted.
More info: Smart Meter Fires and explosions.