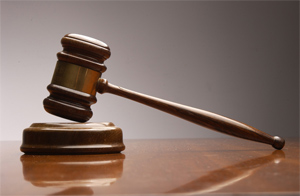 Many people are stuck with a  dumb utility meter they don't want on their home.  They call their utility company and ask for the analog meter back and their request is denied.  Some people have taken matters into their own hands, bought an analog meter, hired an electrician and swapped the meter.  The question whether or not this is legal based on tampering laws has been questioned.  The EMF Safety Network hired environmental attorney Rose Zoia to investigate the legal risks of restoring analog meters.
Q: What is the definition of tampering with an electrical meter?
A: The California Penal Code states tamper "means to rearrange, injure, alter, interfere with, or otherwise prevent from performing a normal or customary function." With respect to the provision of an utility, it is a misdemeanor to do (1) specified acts with the intent to obtain utility services without paying the full charge, or with the intent to enable another person to do so, or with the intent to deprive any utility of its full lawful charges for utility services. (2)

Those specified and prohibited acts include (1) diversion of utility services, (2) preventing any utility meter or other device used in determining the charge for utility services from accurately performing its measuring function by tampering or by any other means, (3) tampering with any property owned by or used by the utility to provide utility services, and (4) connecting or reconnecting with property owned or used by the utility to provide utility services without the authorization or consent of the utility.(3)

So, tampering is a misdemeanor crime which requires the specific intent to get the utility service for a lower cost than that charged by, among other things, preventing the utility meter from accurately measuring use by some means.

(1)§ 498, subd. (a)(6).

(2) Id., subd. (b); 18A Cal. Jur. 3d Criminal Law: Crimes Against Property

(August 2011), § 192.

(3) Ibid.
Q: Does replacement of a SmartMeter with an analog meter constitute tampering?
A: "The replacement of a SmartMeter with an analog meter should not constitute illegal tampering unless it is done with the intent to prevent the device from accurately measuring electrical use. Although the disconnection of the SmartMeter prevents it from recording electrical use, if such disconnection is not done with the intent to get lower electrical rates and a working analog meter that accurately records electrical use replaces the SmartMeter , the resident should be clear of any charges of tampering. "
So it seems as long as you are not attempting to steal electricity, swapping a meter would not be considering illegal based on tampering laws.