City of Baraboo Michagan denies a request by an 80 year old widow and great-grandmother Audrey to keep her analog water meter and forces her to choose between a "smart" water meter or no water service at all.
On September 24, 2012 Audrey went before the City's Public Safety Commission and told them she did not want a "smart" water meter for health, safety and privacy reasons, including that she's experienced health palpitations in her kitchen, which she believes is caused by an electric Smart Meter that was installed on her home previously without her knowledge or consent.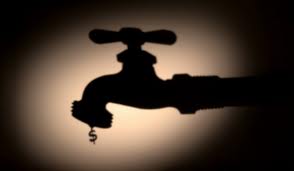 The committee chair contends, that the "Smart" water meter is not a hazard for Audrey and he makes a motion to deny her request for an analog meter. Another member agrees, stating "I don't see anything that's harmful".  The three member committee unanimously deny her request and then they confirm the timing when her "Smart" meter will be installed (in two weeks). The alternative is her water service will be turned off if she does not accept the new meter.  See the video: http://youtu.be/VfDdSCfsoqY
You can support Audrey by writing to City of Baraboo officials:
Mayor Mike Palm – mpalm@cityofbaraboo.com
City Engineer Tom Pinion – tpinion@cityofbaraboo.com
Utilities Supt Wade Peterson – wpeterson@cityofbaraboo.com
Alder Phil Wedekind – pwedekind@cityofbaraboo.com
Alder Tom Kolb – tkolb@cityofbaraboo.com
Alder Michael Plautz – mplautz@cityofbaraboo.com
In stark contrast to this situation, in Fairfield Iowa, City officials were making plans to halt the wireless water meters, and refunding customers any opt out fees they'd paid. According to the Fairfield Ledger article the "smart" water meters were transmitting RF radiation every 14 seconds.