Reduce EMF's to feel better!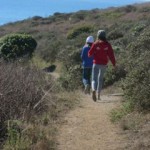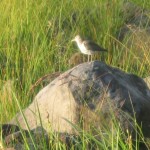 Reducing your EMF exposure can benefit your overall health and wellness. For some people, avoidance is essential to rebuilding health.  Here are some suggestions:

Reduce or eliminate cell, cordless phones and wi-fi. (Learn more)
Use a corded phone and wired internet connections (confirm the router is wired)
Use a notebook computer on battery with an external (wired) keyboard and wired mouse (Do not use on your lap, or while charging, and turn off the wi-fi.)
Restore analog utility meters. Avoid smart meters and smart appliances.(Learn more)
Figure out the least electricity you need and turn the rest off at the breaker box.
Sleep in an electricity free bedroom. (power off at the breaker box)

Sleep in a metal free bed. Consider a wool bed.
Remove dimmer switches, CFL's, and fluorescent lights.
Use meters for testing: Tri-field EX100 for magnetic fields and Acousticom 2  for wireless.
Install filters to mitigate "dirty electricity". Stetzer, and Green Wave sell filters. (This is not an endorsement, and people with EHS have differing reactions to filters.)
Practice "Prudent Avoidance" of EMF's. Reduce where you can, and still enjoy life!
Shielding may be helpful. This bed canopy has been recommended: Light duty faraday canopy
In some cases it may be necessary move, especially if your home has high EMF sources that you cannot control. (power lines, cell towers, banks of smart meters)
Alternative health care can be very beneficial along with prudent avoidance of EMFs: chiropractic, acupuncture, herbs, massage.
Spend more time in nature.
Eat fresh, local, and organic foods.
Follow all rules for basic good health and take it slow: Healing comes with time.
Work with policy makers to create responsible public policy to reduce EMF and RF in the environment.
Learn more about EMF Sensitivity

Electricity (EMF's) is today's new pollution. Common sources include smart meters, cell and cordless phones, cell towers, wi-fi, indoor wiring, CFL's, overhead power lines, and more.
The best way to find out if EMF's are affecting your health is to avoid them and see if your health improves. Also notice how you feel when you are using devices, like a cell or cordless phone, concentrating at a computer or working under florescent lights. Do you have health problems you, or your doctor can't explain? Do you feel better when the power goes out? Many people feel more peaceful and note how quiet it is. Do you feel good in nature?
How does wireless lead to cancer? 4 ways by Dr. Martin Pall
ElectroSmog-What Price Convenience?
updated 6/1/2017