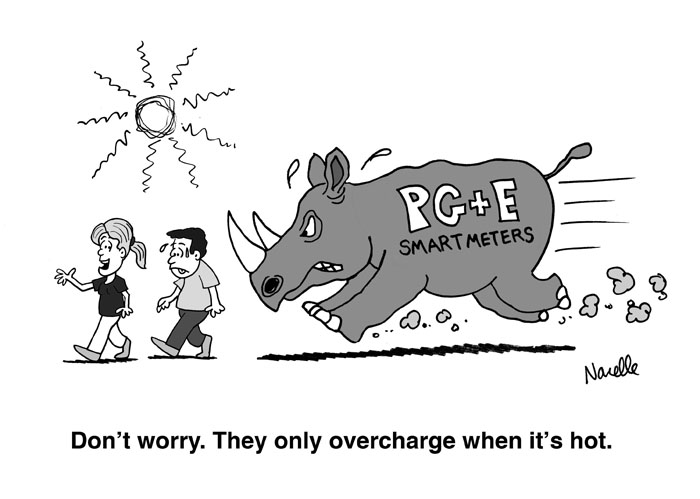 Emails between utility giant PG&E and the California Public Utilities Commission (CPUC) expose conflict of interest and cover up of skyrocketing smart meter bills.  The consultant the CPUC hired in 2010 to investigate the complaints, Structure, had worked for PG&E for the previous five years, and was not "independent" (as claimed in CPUC and PG&E's misrepresentations).  CPUC President Peevey knew the results of Structure's investigation long before it was complete, and shared that information with PG&E.  CPUC's Peevey was aware smart meters were overcharging through personal experience.
The coordinated propaganda campaign between the CPUC, PG&E and marketing firms that resulted in the smart meter deployment couldn't tolerate news such as the fact that 500,000 smart meters were at risk for overcharging in hot weather.  Peevey's own bill doubled when a smart meter was installed on his vacation home, causing  him to joke about making The Sea Ranch a smart meter free zone.
The CPUC and PG&E used the Structure report to cover up smart meter problems, and to defend the deployment at the customers' expense.  These emails suggest that returning to the tried and true analog meters is a viable remedy to avoid future skyrocketing utility costs, and that observant meter readers are a cost-effective way to ensure public and environmental safety.
READ MORE:  http://emfsafetynetwork.org/smart-meters/structure-report-smart-meter-conflict-of-interest-and-cover-up/