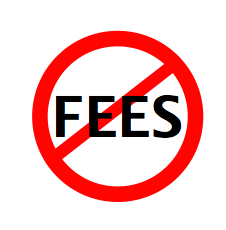 CPUC Holds Public Hearings on Smart Meters
The California Public Utilities Commission (CPUC) will hold a series of five "public participation hearings" from Dec 13-20, 2012 to gather public input on the Smart Meter opt out program. Currently customers who want to retain or restore the analog meters are charged  "interim fees" to not have Smart Meters.
The CPUC judge Amy Yip-Kikugawa will preside over the hearings. This is an opportunity for customers to comment on cost and cost allocation issues: costs include customer impact; fees; billing overcharges; health costs; environmental costs; interference; fires or burnt out appliances following installation; banks of Smart Meters; and the need for community Smart Meter free zones, etc.
In your comments be sure to address cost allocation: Do you think it's unfair that individuals should have to pay to protect themselves from Smart Meter radiation? Should shareholders, everyone, or individuals pay?
Hearings are free and open to the pubic.
They are scheduled to be 2 hours long.
Encourage politicians to attend. They will be allowed to speak first.
The length of time to speak will depend on how many people show up: The more people, the less time, for example 1-2 minutes. If hundreds show up the ALJ may ask for one person to represent and speak on behalf of a group of customers…"I represent #'s of customers."
 There will be a court reporter and the public comments will become a part of the record in the Smart Meter consolidated proceeding (A.11-03-014)
BAKERSFIELD December 13, 2012 at 6:00 p.m. Bakersfield City Hall Council Chambers 1501 Truxtun Avenue Bakersfield, CA 93301
SANTA BARBARA December 14, 2012 at 3:00 p.m. County Administration Building Board Hearing Room, 4th Floor 105 East Anapamu Street Santa Barbara, CA 93101
LOS ANGELES December 17, 2012 at 6:00 p.m. Junipero Serra State Office Building Carmel Room – Auditorium, 1st Floor 320 West 4th Street Los Angeles, CA 90013
SAN CLEMENTE December 18, 2012 at 6:00 p.m. San Clemente Community Center –– Ole Hanson Fireside Room 100 N. Calle Seville San Clemente, CA 92672
SANTA ROSA December 20, 2012 at 2:00 p.m. Steel Lane Community Center –– Dohn Room 415 Steele Lane Santa Rosa, CA 95403